Pass Your CCIE Security Exams - 100% Money Back Guarantee!
Get Certified Fast With Latest & Updated CCIE Security Preparation Materials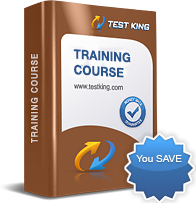 $4.00
$4.00
Based on Real Life Scenarios which you will encounter in exam and learn by working with real equipment. 350-701 Training Course has been verified by IT Cisco Certification Experts to ensure the industry's highest 99.6% FIRST TIME Pass Rate.
299 Video Lectures

with real life scenarious from actual 350-701 exam

Accurate Answers

Verified by the Leading Cisco Certification Experts

Instructor Led Feedback System

for sending your questions to our Cisco experts

90 Days Free Updates

for immediate update of actual Cisco 350-701 exam changes
CCIE Security Certification Info
Exam information
The Cisco Certified Internetwork expert is undeniably the most prestigious and challenging of all networking certifications. It is the ultimate test of your networking skills that takes you to the expert level in cisco networking. It is one of the most difficult certifications to earn in the IT industry. You can easily command a higher pay and advancement in your career by achieving a CCIE certification.
Cisco CCIE Security certification distinguishes individuals who have expert-level knowledge and skills to implement, maintain, and support extensive Cisco Network Security Solutions using the latest Cisco Security products and security best practices.
CCIE security endorses your expert-level skills in security products and practices. You should have at least 3 to 5 years of experience working as a security professional.
This certification track requires you to pass a written and a lab exam.
Written Exam v4.0
The Cisco CCIE® Security Written Exam (350-018) version 4.0 is a 2-hour test with 80-110 questions. This exam tests security professionals skills and proficiencies in describing, implementing, implementing, deploying, configuring, maintaining, and troubleshooting Cisco network security solutions and products, as well as current industry best practices and internetworking fundamentals.
You will be endorsed for your knowledge of networking fundamentals and security-related concepts and best practices, as well as Cisco network security products and solutions in areas such as VPNs, intrusion prevention, firewalls, identity services, policy management, and device hardening. Content includes both IPv4 and IPv6 concepts and solutions.
This exam covers the following major topics:
Infrastructure, Connectivity, Communications, and Network Security
Security Protocols
Application and Infrastructure Security
Threats, Vulnerability Analysis, and Mitigation
Cisco Security Products, Features, and Management
Cisco Security Technologies and Solutions
Security Policies and Procedures, Best Practices, and Standards
The written exam is a two-hour qualification exam. There will be multiple-choice questions and simulations to assess your skills. This is a closed book exam and no reference material is allowed. There is no fixed passing score for this exam, however, you are required to achieve at least 825 out of 1000 to pass this exam. The passing score can be higher since Cisco changes the score without any notice. The passing score will be displayed on your computer screen before the exam begins.
Lab Exam v4.0
Lab exam is a difficult aspect of this and other CCIE certifications. It is eight-hour long hands-on exam that requires you to configure and troubleshoot a series of complex network problems with certain specifications. You must have sound knowledge of troubleshooting and diagnosis. You should be able to solve issues as part of the CCIE security lab exam.
Lab Environment
You can consult a Cisco documentation CD in the lab room. However, you should have knowledge of common protocols and technologies. You cannot rely on the documentation CD alone. The documentation can be navigated using the index because search function is disabled. No outside reference materials are allowed in the lab room. You must also report any suspected equipment issues and problems to the proctor during the exam. No adjustments can be made once the exam is over. Therefore, you must check the equipment and report any or all problems to the proctor immediately.
Lab Exam Grading
There is a specific criterion for each question in the lab exam. Proctors grade and award points ensuring that all the criterion are met accordingly. They use automatic tools to gather information from the routers to perform certain preliminary evaluations, but a trained proctor does the final grading and determine correct or incorrect configuration.
Results
Since the lab exam is computer-based. You can review your results online with a login within 48 hours. Results will be announced pass/Fail and failing score reports shows major topic areas where additional study and preparation is recommended.
Reevaluation of Lab Results
You can pay for the reread of your exam. Rereads allow a second proctor to load your configuration into a rack to re-create the test and re-score the entire exam. Rereads are available for CCIE routing and switching, and service provider tracks.
You can also order a review that requires a second proctor to verify your answers and any application system-generated debug data saved from your exam. Reviews are available for all CCIE tracks.
This exam covers the following major topics:
System Hardening and Availability
Threat Identification and Mitigation
Intrusion Prevention and Content Security
Identity Management
Perimeter Security and Services
Confidentiality and Secure Access
CCIE Security is the most important certification for security professionals. Security experts have the highest salaries in the IT world. Imagine how much salary a CCIE security can command. This is one of the most difficult certification tracks that will cover the most implemented security technologies in corporations. If you manage to pass the 8-hour lab and the written exam, you will be considered an expert in security. Getting a job will be a lot easier than other CCIE certifications because security is the main policy in any organization. You can command up to $168769 annually with perks and benefits. If you want to earn 6-figure income, go for CCIE security.
Expert review
Security jobs are highly paid and this especially holds true for CCIE certified experts. When these two combine they become CCIE Security and the salary is phenomenal. The satisfaction you get for being CCIE certified in security is out of this world.
Ross Dadalo - Senior Security Advisor - Regal & Johnsons Inc.