Certification: MTA: Database Fundamentals
Certification Full Name: Microsoft Technology Associate Database Fundamentals
Certification Provider: Microsoft
Exam Code: 98-364
Exam Name: Database Fundamentals
Product Screenshots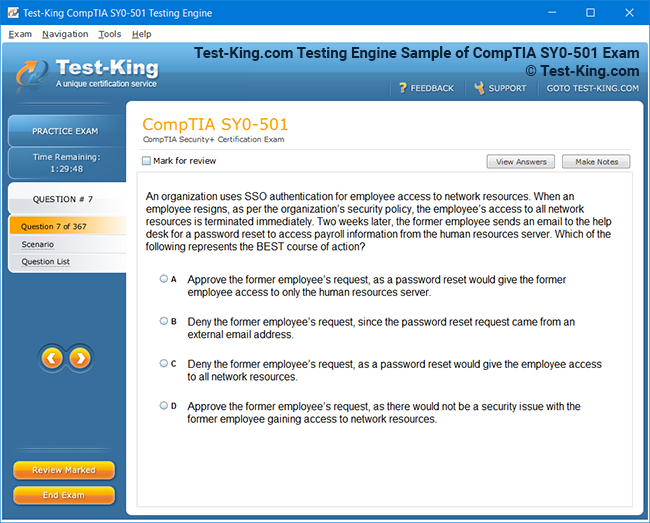 Test-King Testing-Engine Sample (1)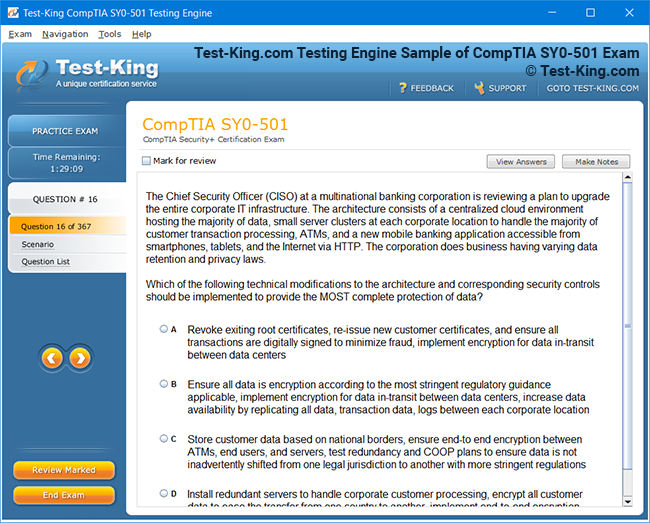 Test-King Testing-Engine Sample (2)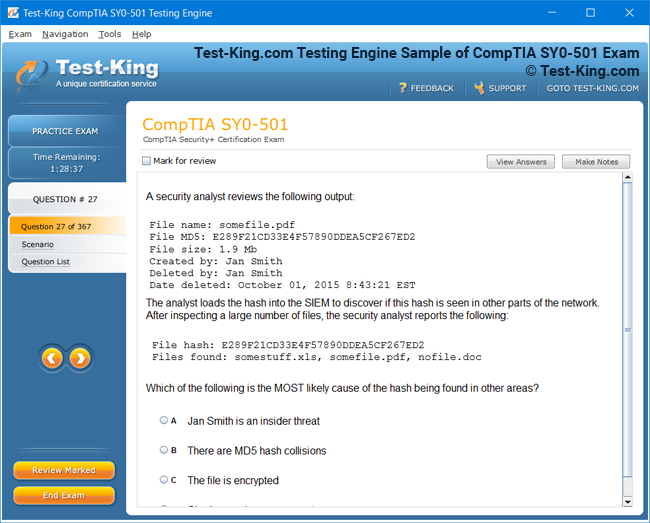 Test-King Testing-Engine Sample (3)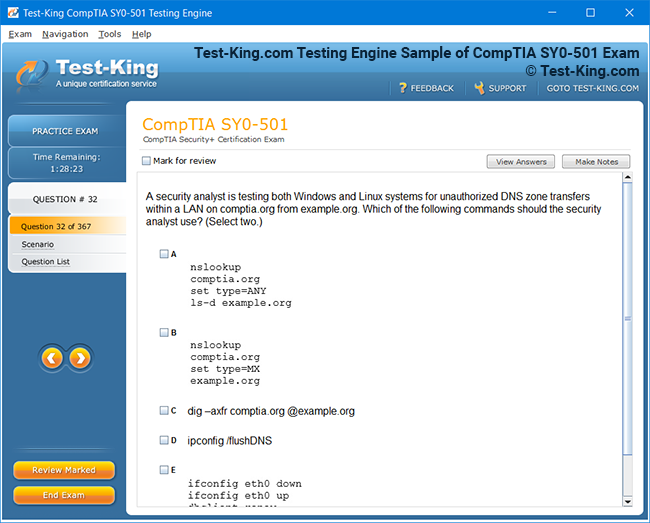 Test-King Testing-Engine Sample (4)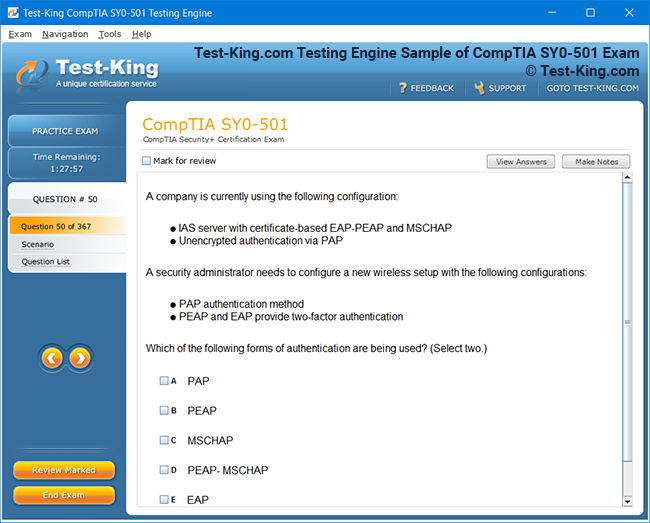 Test-King Testing-Engine Sample (5)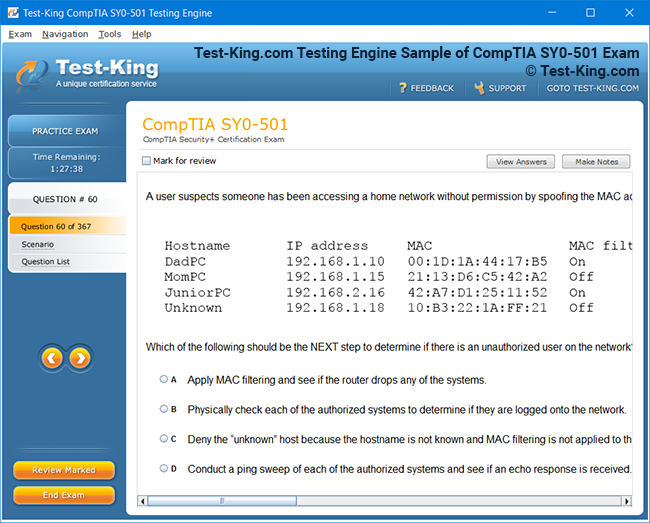 Test-King Testing-Engine Sample (6)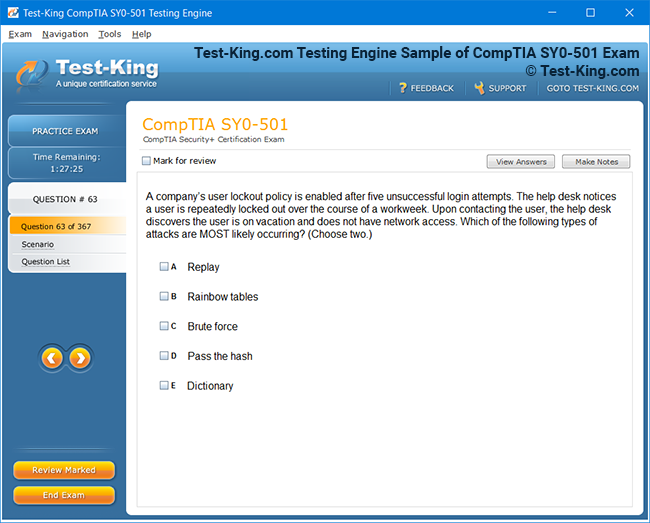 Test-King Testing-Engine Sample (7)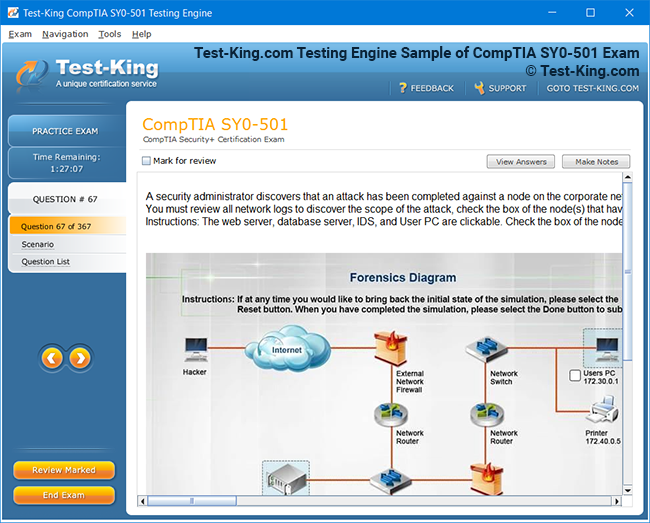 Test-King Testing-Engine Sample (8)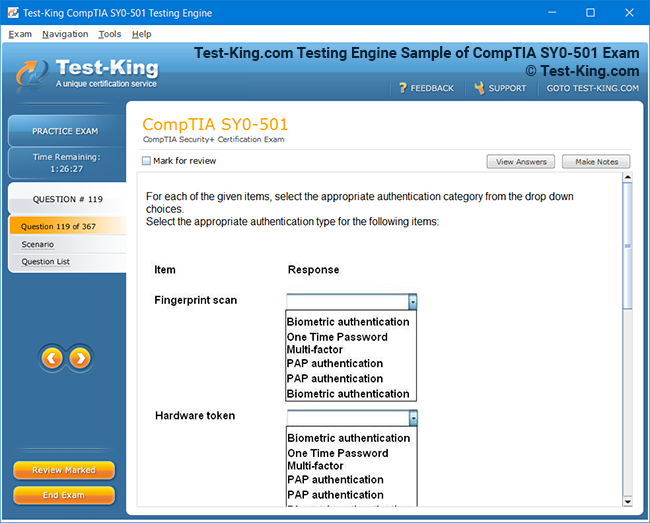 Test-King Testing-Engine Sample (9)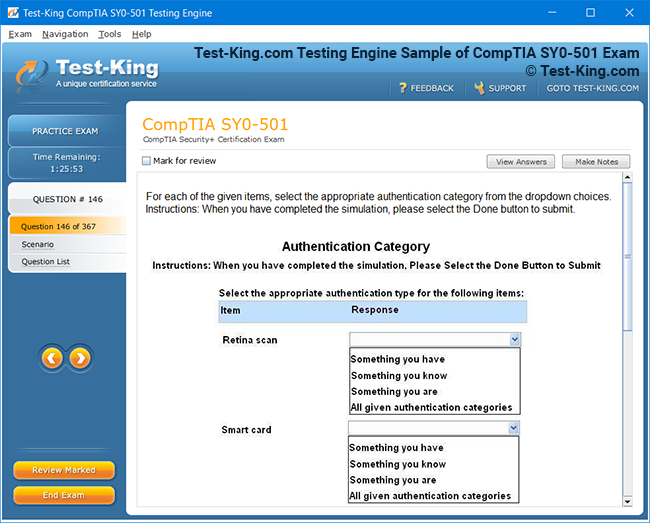 Test-King Testing-Engine Sample (10)
nop-1e =1
What is MTA Database All About?
The MTA Database Administrator course is designed for two groups of people. Firstly, it is designed for those who want to become Microsoft database administrators. Secondly, it is designed for those who want to become Microsoft database developers. The database administrators are those who do routine maintenance work, as well as strategic management work, on databases. The database developers, on the other hand, are those who create the databases in the first place. They are also the ones who develop the interfaces (such as data entry screens and applications) for the databases, whilst at the same time undertaking the necessary tweaking and optimization of the databases.
In full, the program is referred to as the MTA Database Administrator Fundamentals Course. This is actually a course that you need to take, if you are keen on eventually becoming a Microsoft Certified Database Administrator or a Microsoft Certified Database Developer.
Key things that you learn in the MTA Database Administrator Fundamentals course
It is worth remembering that the MTA database administrator course is meant for even people who have had absolutely no interactions with databases, at the technical level. So it starts with an introduction to the concept of relational databases. Once one is introduced to the relational databases, they are taught about queries. Then one moves on to study about stored procedures. After studying about stored procedures, one is taken through training that revolves around the ever crucial issue of database security.
Specific topics in the MTA Database Administration Fundamentals course
There is, of course, the 'getting started' topic, where one gets to know what the course is all about, and what the objectives of the course are.
Then there is the topic on the different varieties of databases, a topic where flat-file, hierarchical and relational databases are discussed.
The next topic focuses on relational databases specifically, with the structure of such databases, and the components that go into the making of such databases being extensively explored.
Moving on, the person undergoing the MTA database administrator fundamentals course is introduced to data types, with the next topic being an exploration of the SQL language. This particular topic is followed by another one on SQL server management studio.
One then moves on and into the bolts and nuts of database administration: with the beginning point being in the form of a topic on the creation and utilization of tables. This is followed by another topic on the creation and utilization of 'views'. That in turn is followed by a topic on the creation of stored procedures.
Beyond the creation of stored procedures, one encounters a topic on basic queries. Building on the knowledge acquired within this topic, one is then taken to another topic that focuses on 'complex conditions'.
Once one is conversant with the complex conditions, they move onto a topic on queries that have a multi-table scope (these being, essentially, the complex queries). This is followed by a topic on the modification of data. Then after having mastered the modification of data, one is taken onto a topic that focuses on the normalization of databases.
The next topic, after the one on the normalization of databases, is that which deals with keys and constraints. This is, quite naturally and logically, followed by a topic on indexes.
One then moves onto the next theme area: this being the theme area of database security. Here, the first topic is simply entitled 'security'. This is followed by the topic on database backup and recovery. One then goes on to encounter a topic on the continual maintenance of databases.
Ways in which you can undertake the MTA database administration fundamentals course
One way in which you can undertake the MTA database administration fundamentals course would be through online study. This can be specifically administered through videos (under an audiovisual training model) or through text-based notes. Another way in which you can undertake the MTA database administration fundamentals course would be by purchasing textbooks where the topics in the course are covered, and going through such books. What is important, in the final analysis, is solid mastery of the course contents: to a level where you can actually apply them in practical database development and practical database administration work.
Frequently Asked Questions
How can I get the products after purchase?
All products are available for download immediately from your Member's Area. Once you have made the payment, you will be transferred to Member's Area where you can login and download the products you have purchased to your computer.
How long can I use my product? Will it be valid forever?
Test-King products have a validity of 90 days from the date of purchase. This means that any updates to the products, including but not limited to new questions, or updates and changes by our editing team, will be automatically downloaded on to computer to make sure that you get latest exam prep materials during those 90 days.
Can I renew my product if when it's expired?
Yes, when the 90 days of your product validity are over, you have the option of renewing your expired products with a 30% discount. This can be done in your Member's Area.
Please note that you will not be able to use the product after it has expired if you don't renew it.
How often are the questions updated?
We always try to provide the latest pool of questions, Updates in the questions depend on the changes in actual pool of questions by different vendors. As soon as we know about the change in the exam question pool we try our best to update the products as fast as possible.
How many computers I can download Test-King software on?
You can download the Test-King products on the maximum number of 2 (two) computers or devices. If you need to use the software on more than two machines, you can purchase this option separately. Please email support@test-king.com if you need to use more than 5 (five) computers.
What is a PDF Version?
PDF Version is a pdf document of Questions & Answers product. The document file has standart .pdf format, which can be easily read by any pdf reader application like Adobe Acrobat Reader, Foxit Reader, OpenOffice, Google Docs and many others.
Can I purchase PDF Version without the Testing Engine?
PDF Version cannot be purchased separately. It is only available as an add-on to main Question & Answer Testing Engine product.
What operating systems are supported by your Testing Engine software?
Our testing engine is supported by Windows. Andriod and IOS software is currently under development.